BlackRock Expands Partnership with iCapital Network to Expand Global Private Market Access to Wealth Managers
By Pavithra R
New York-based BlackRock and iCapital Network announced the expansion of their existing relationship to increase accessibility to private market investments for wealth managers.
The combination of BlackRock's private market investment products and proven iCapital technology and solutions will simplify the operational and administrative complexities faced by wealth managers seeking to distribute private market investments to their clients. Together, the companies will focus on the distribution of global private markets funds, as well as on ELTIF, an increasingly important vehicle for the distribution of private markets in Europe.
"We are delighted to extend our trusted partnership with iCapital Network. This collaboration will enable us to achieve our strategic priorities of expanding access to BlackRock's alternative investment strategies, accelerating the distribution of our private market strategies internationally and enabling our wealth management partners to step up their own distribution efforts, "said David Lomas, Global Head of Specialists BlackRock Alternatives.
BlackRock's product offerings will include private equity, private debt and real assets, in all geographies, including a broad range of integrated ESG strategies. The investment products will be available to asset managers in the EMEA, APAC and LATAM region. The new offering will take advantage of AIFMD-compliant feeder fund structures and iCapital's innovative technology platform to digitize various aspects of the underwriting and investor servicing process, including capital calls, distributions, transfers and performance reports for wealth advisers and their clients.
ICapital's technology will work seamlessly with that of eFront, allowing BlackRock to fully meet the operational and administrative needs of private and institutional clients. BlackRock is a long-time strategic investor in iCapital and is currently using its technology to streamline access to BlackRock's North American private market offerings to the wealth management community.
"We are honored to partner with BlackRock on this initiative, which builds on years of collaboration between our companies and supports the expansion of its leading-edge offerings into the private market in the EMEA, APAC and LATAM regions. . We are committed to optimizing the alternative investment experience across the industry so that advisors can better serve their clients, "said Lawrence Calcano, President and CEO of iCapital Network.
The collaboration between BlackRock and iCapital will also create a suite of educational tools to help wealth advisers and their clients understand and assess the role of private market strategies as part of their total portfolio.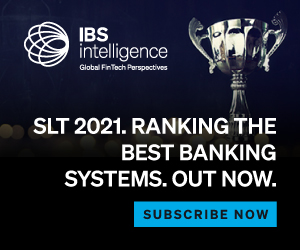 Previous article
Octoberswap acquires leading crypto mobile apps The Crypto App
Read more
Next article
3 start-ups making waves in Hong Kong's FinTech industry
Read more